Press Release
Press Release
RepliCel Life Sciences' Licensing Partner, Shiseido, Opens Cell Processing and Expansion Facility in Japan to Advance RCH-01, a Treatment for Pattern Baldness
10 years ago
May 19, 2014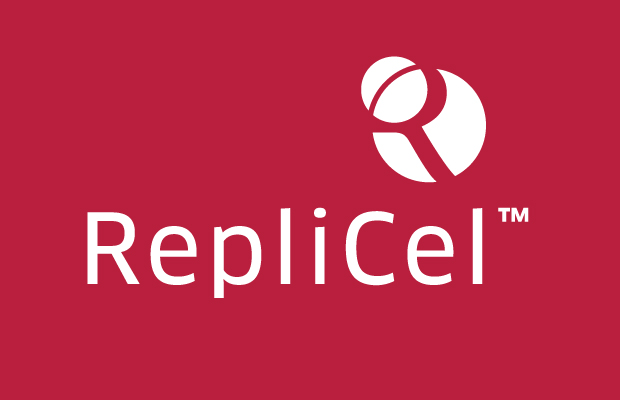 VANCOUVER, BC – May 20, 2014 – RepliCel Life Sciences Inc. (OTCQB: REPCF) (TSXV: RP) a clinical stage regenerative medicine company focused on the development of autologous cell therapies, is pleased to announce that its RCH-01 licensing partner, Shiseido, celebrated the opening of its new cell-processing facility at the Kobe Biomedical Innovation Cluster (KBIC) located on Port Island, Japan on May 18, 2014. Dignitaries, physicians, partner companies, and government representatives were in attendance at this important event. Shiseido's state-of-the-art facility will focus on the continued research and development, and the commercialization of RepliCel's RCH-01 hair regeneration technology.
"Shiseido has been working diligently on the construction of their facility and we congratulate them on their efficiency and commitment to building a world-class cell research and development centre capable of handling all aspects of the RCH-01 technology from hair follicle biopsy through to cell replication and patient treatment," commented David M. Hall, CEO of RepliCel Life Sciences. "We continue to support Shiseido with its highly focused development towards commercialization of RCH-01 as a treatment for pattern baldness."
The KBIC is a complex of medical-related industries located on the 833-hectare man-made island of Port Island in Kobe, Japan. Working in cooperation with academic research institutions, government organisations, and industry, the island has been developed as a focal point for research and development of highly advanced medical technologies with the goal of streamlining processes from research to clinical application and commercialization.
Regenerative medicine in Japan is an emerging industry which the government has designated as an important part of its economic reform. Legislative support has come from the introduction of new laws to expedite otherwise lengthy clinical research and trial application processes to promote competitive advantage in the international market. In November 2013, as one of the new economic reform strategies, the Japanese government passed the Regenerative Medicine Law, which ensures safety of regenerative medicine, and approved revisions to its existing Pharmaceutical Affairs Law to improve the timelines for the development of regenerative medicine and to promote commercialization. Shiseido has entered into this field via its licensing agreement with RepliCel and is committed to its advancement and success.
Licensing Agreement
On July 11, 2013, RepliCel and Shiseido announced the completion of a Collaboration and Technology Transfer Agreement, giving Shiseido an exclusive geographic license to use RCH-01 hair regeneration technology in Japan, China, South Korea, Taiwan and the ASEAN countries Shiseido and RepliCel will collaborate on the continued improvement of the technology and will conduct human clinical trials in each of their territories with the goal of commercializing a safe and effective hair regenerative treatment to help those suffering from pattern baldness and thinning hair.
RCH-01 has been developed over 10 years of scientific research, and safe application in humans was validated during RepliCel's phase 1 clinical trial. RepliCel has patents issued for hair follicle mesenchymal stem cells and their usage in Japan, the United States, Australia and the EU. RCH-01 is an autologous cell-based hair regenerative technology whereby specific hair follicle cells are isolated from a scalp biopsy, expanded in culture at a cell processing facility and injected back into patients.
About the Kobe Biomedical Innovation Cluster and Shiseido's Facility
More than 260 domestic and international companies have built R&D facilities focusing on regenerative medicine, pharmaceuticals, medical equipment and devices in the research park, taking advantage of the opportunities for collaboration and synergy that the KBIC fosters. Centralised support services facilitate clinical research, commercialisation, consultations on pharmaceutical development issues and financing, and the establishment of comprehensive platforms for biomedical research and development. The Business Support Centre for Biomedical Research Activities has been built to support and to provide space for research and commercialization of regenerative medicine. This facility is divided into two sections, research and cell-processing. Shiseido's Cell-Processing and Expansion Centre (SPEC) is located in the cell processing section, Room 620, 1-5-5 Minamimachi, Minatojima, Chuoku, Kobe, 650-0047, Japan.
About RepliCel Life Sciences
RepliCel is a regenerative medicine company focused on developing autologous cell therapies that treat functional cellular deficits including chronic tendinosis, pattern baldness and skin aging. Initiation of Phase 2 trials are planned for 2014 on RepliCel's RCT-01 treatment for Achilles tendinosis and RCH-01 treatment for pattern baldness. Shiseido Company, Limited has an exclusive geographic license for RCH-01 in certain Asian countries including Japan, China and South Korea. Both product candidates are based on RepliCel's innovative technology which utilizes cells isolated from a patient's own healthy hair follicles to address specific cellular deficits. These products are built on the company's proprietary manufacturing platforms. For additional information please visit www.replicel.com.
CORPORATE CONTACTS:
David M. Hall, Chief Executive Officer
Tammey George, Director of Communications
RepliCel Life Sciences
604-248-8696
tg@replicel.com
INVESTOR CONTACT:
Westwicke Partners, LLC
Robert H. Uhl
Managing Director
858-356-5932
robert.uhl@westwicke.com
Neither the TSX Venture Exchange Inc. nor its Regulation Service Provider (as that term is defined in the policies of the TSX Venture Exchange Inc.) accepts responsibility for the adequacy or accuracy of this press release.
This press release contains forward-looking information that involve various risks and uncertainties regarding future events. Such forward-looking information can include without limitation statements based on current expectations involving a number of risks and uncertainties and are not guarantees of future performance of RepliCel, such as the statement that RepliCel is seeking additional financing. There are numerous risks and uncertainties that could cause actual results and RepliCel's plans and objectives to differ materially from those expressed in the forward-looking information, including: (i) adverse market conditions; (ii) the inability of RepliCel to complete the private placement at all or on the terms announced; or (iii) the TSX Venture Exchange not approving further private placements. Actual results and future events could differ materially from those anticipated in such information. These and all subsequent written and oral forward-looking information are based on estimates and opinions of management on the dates they are made and are expressly qualified in their entirety by this notice. Except as required by law, RepliCel does not intend to update these forward-looking statements.